Little Sister was chosen to be their classroom's "Top Dog" last week! She brought home Charlie, the dog, and he spent the week traveling everywhere with us.
Little Sister with Charlie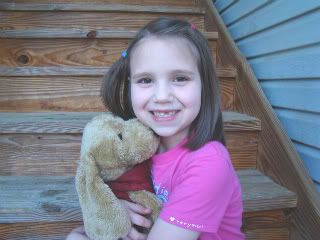 With Charlie and his journal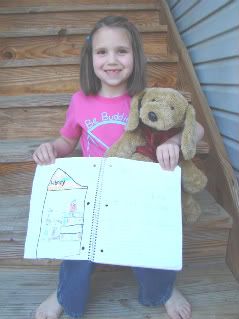 Charlie's journal tells where he's traveled - here is what Little Sister had to say
Sorry for the dark picture but if I lighten it, you can't read it at all.

On the left page it says:
I love my teachers! then there's a picture of Charlie at the library with her
On the right page it says:
Charlie went with me to the library. He took long rides with me.I slept with him. We took pictures together. I will miss him.