All of kids' hard work finally paid off. My husband and I were proud of having both of our children singing in their school's Christmas concert this year. Each year the concert features the kindergarten and 5th grade students.
The little ones dressed in pjs for the concert. Can you tell that little sister is as excited as can be? She was so adorable in her pink snowman pjs. :)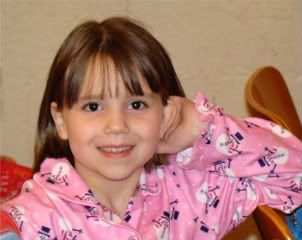 Waiting for everyone to arrive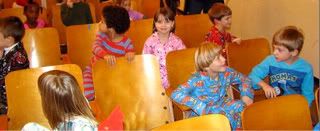 Big Brother is hanging out in the background with the Santa hat on his head (he's on the right).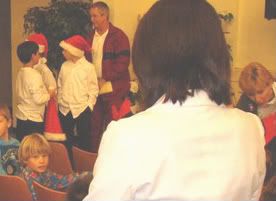 Let the show begin!

The 5th grade sang first



Up close -- Big Brother is on the top left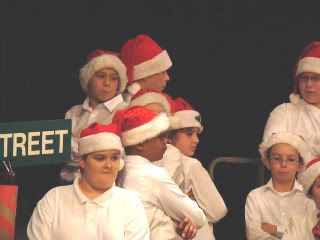 Hear them sing a bit of North Pole Rock N Roll!
The kindergarteners sang next and little sister did such a great job singing out for everyone to hear!
Hear them sing a bit of Reindeer on the Roof!
To finish off the night, even the teachers got in on the singing. :)
The 5th grade teachers and the resource teachers sang "
Have Yourself a Merry Little Christmas
".
What a great night! A job well done by everyone!
Many thanks to Mr "Jeff", their music teacher, and all of the other teachers and everyone else who helped to coordinate this event!